The landscape of your home is the very first thing that anybody driving up to your home would notice. And if those guests are potential buyers, your home landscape will make a huge difference in the offer they will make. So, if you intend to sell your home, you need to make sure that you invest in renovating your landscaping Barrie Ontario before hosting potential buyers.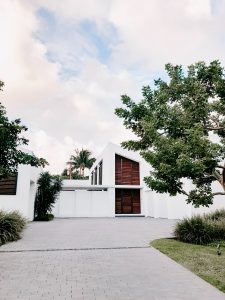 But how do make sure that you have the best landscape in the neighbourhood so that it attracts the attention of buyers? Here a few tips that can help you keep your landscape in its best shape to make a great first impression.
Start by maintaining and cleaning your landscape. You can't just decide to sell your home and move the next day. Everything will take time, so plan ahead. Clean your yard, remove any weed or dead plants, take a look at the patios and walkways to ensure they are leveled and more such things that ensure that your landscape has basic maintenance done.
The next thing elemental to a great landscape design Barrie are the plants. In the front yard, make sure to have plants that look attractive and will draw attention to your house entrance. If you want to use taller trees, make sure to use them in your back yard or at places where you want to hide things such as your garbage cans or the neighbour's house.
When you are renovating your landscape, make sure to use your money wisely. Don't buy things that might be irrelevant to the next buyer. For example, if you have installed an expensive play structure in your home for your kids, make sure to wrap it up and take it with you. There's no guarantee that the next buyer will have kids who would be interested in that play structure. Also, don't waste money on buying mature trees. Instead, you can invest in getting a fence that enhances the privacy of your home. Many buyers these days want a fence with their home.
Don't forget to add some excellent landscaping features to your backyard. Make it comfortable and cosy with elements such as decks, patios, fire pit, lighting, fountains, outdoor kitchen and dining, and more.
Make sure to have these features constructed by a professional landscaping company as these can impact the overall sale offer from the buyer.
Don't overcrowd your landscape with plants that you don't even know how to care for. Keep the whole setup simple that gives your buyers a sense of confidence that they can maintain the landscape in the same way as you did.
If you want professional landscaping advice and quality services, you can contact us at Hard Rock Landscaping. We are a premium landscaping company that uses high-quality materials such as high-quality landscape stone Barrie to build a magnificent landscape for your home. Contact us now to know more.