Exterior Landscape Design Specialist
Our experience, knowledge and attention to detail in our work has enabled us to offer consistent quality to homeowners, and businesses for many years.
We can help you design a practical, functional landscape for you and your family. We can provide you with friendly, helpful landscaping advice, and help you choose trees and shrubs, perennials and annuals for your property. Depending on what you require, we can create a professional landscape design for you or work form a simple CAD sketch. Visit our landscape design page for more information
We work with Armour stone, a beautiful, functional addition to any large or small landscaping project. It's ideal as decorative material for your cottage shoreline, pool borders, gardens and pathways. And it's excellent material for building retaining walls and steps. Armour stone adds an element of luxury and sophistication to outdoor leisure areas.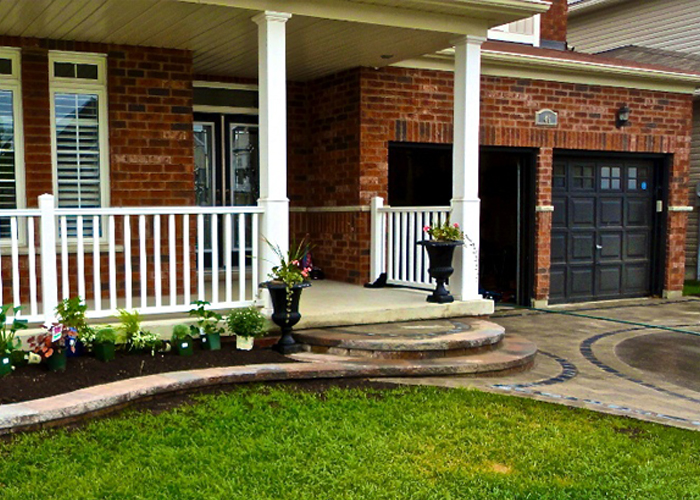 Hard Rock Landscaping can provide you with a full services solution to your exterior landscaping needs. - Paving stones - Interlocking brick patios and walkways - Natural flagstone paths and patios - Retaining walls and stone garden bed retainers - Trees and Shrubs - Landscape design - Wood/deck design and build - Ponds/outdoor firepits
Call us at 705.440.9515 or 1 855 445 9515 for a free Quote.
testing