Landscaping Companies Barrie – Get Your Outdoors Ready
No matter how many filters you use, your dull and boring outdoor won't light up.
You need something more than filters.
You need help from the best among Landscaping companies Barrie.
To be precise, you need Hard Rock Landscaping to help you get your outdoors Insta-ready.
But, we cannot be working alone on your landscaping project.
Sure, we'll take all the stress and let you just take some rest. But, the house is yours and the ideas should be yours too. We'll help you with each step along the way though!
Unlike other landscaping companies Barrie, we don't believe in giving you copy-paste ideas and making your house just like plenty of others.
That's why we have some of the best tips that you can use to make sure that our union bears fruits as sweet as honey!
Landscaping Companies Barrie – Helping you find your Style:
Find your style
Every one of us is unique, and so is every house. If you want to ensure that your house reflects a unique personality, we will help you find that style you prefer.
Do you want to go minimalist for a sober, sophisticated look? Do you like going OTT in an effort to stand out and immediately catch anyone's attention? Would you rather have functionality than form?
Once you have answered these questions, you can let us know, and we'll create a design that matches your style.
Know the idiosyncrasies of your building
Like we said, every house is unique. There is no one-size-fits-all solution when it comes to landscaping. You need to understand what is best suited for your house.
You might see a beautiful design idea on the Internet and think that it would be perfect for your house. And we are sure there will be many landscaping companies Barrie that would promise you the exact same results. But, before you go ahead, it is important that you consider how the design will look on your property. Will it match the structure of your house? Will it accentuate the right aspects of your structure? Will it match the purpose for which you are getting the landscaping job done?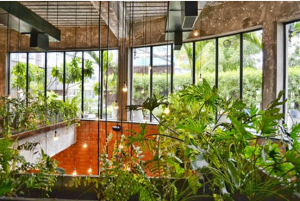 Ask yourself a lot of questions before finalizing anything.
With our smart CAD technology, we can help you see what the design will look like in reality. This eliminates any possibility of shocks in the end.
No matter what kind of landscaping you need, we can make your front and back yard Insta-ready!
Contact us now!