Having a beautiful landscape can completely transform the look of your house. Whether you want to change the landscape to give your house a refreshing and welcome look, or you want to increase the sale value, you must ensure that you choose the right company for ideal landscape services Barrie. 
The right landscaping contractor will ensure that you get the landscape services worth your money and time. But how do you ensure that you have chosen the right landscaping contractor? Don't fret too much! Just consider these five points below and you will have the finest landscaping company in the region.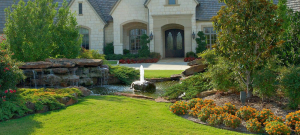 Always start by researching potential landscaping companies in the region. Find a few of these companies and compare them. Make sure you avoid companies that provide outrageously cheaper prices. Remember, you will always get what you pay for. And so check the variety of services they offer, ask for references and price quotes.
While you are researching for a contractor, make sure you know what you want for your landscape. This will allow you to convey to the contractor your vision. You can also check out how the contractor reacts to your requests. This will also give you an idea of whether the contractor can fulfill your requests. 
While researching you will find that there are different types of ideal landscaping Barrie contractors. These contractors will vary based on size, the type of landscaping services, specialties and services areas. Make sure to consider these factors as well while choosing a landscaping contractor. You must ensure to check a few things before hiring the landscaping contractor such as whether the company is licensed and insured. Does the company have enough experience to provide landscaping services? Get to know the testimonials of former customers. Check out pictures of previous projects. 
Always make sure you get referrals from the landscaping contractor. This way you can interact with former customers and get to know about their experience. You can also talk to your family, friends, and acquaintances to understand whether a contractor is worth enough to hire for the job.
When you are choosing a landscape contractor, make sure you look for qualities such as good communication skills, creativity, use of the latest technology, willingness to go above and beyond to deliver high-quality services. 
These five points will surely help you choose the right landscape contractor in the region. Once you find the right landscape design Barrie contractor, your overall experience will be fantastic. We at Hard Rock Landscaping will be glad to be your contractor and deliver outstanding landscaping services. Get in touch with our professional team now to know more.