Are you thinking of making a few changes in your landscape? Or maybe you are looking to renovate the landscape complete with a new look? If so, you might agree that to achieve the landscape of your dreams, you need to have a perfect landscape design in your hands. But how do you tackle landscaping design Barrie? As a beginner, you might have several questions about landscaping design. And in this blog post, we will give you a few tips that will make it easier for you to design a landscape easily.
Determine Your Needs and Wants
Start by determining your landscaping needs and wants. Do you have kids? If so, you might want a play space for them. Do you want to grow your own vegetables? You might want a vegetable bed space in the yard. Or maybe your family would like to enjoy calm evenings on the patio?
Just get some rough ideas in your mind about what do you want where in the landscape. This will make it easier to execute.
Consider Your House Location
This is important to determine where you will get the most sun and wind to ensure that you place your patio and fire pit in the right location. This way you can enjoy most of your landscape without feeling too hot or cold.
The best way to get the finest ideal landscaping Barrie is to sit with your landscape. While you are thinking about different elements of your landscape, feel and understand how each element will affect the whole design.
When it comes to landscape design, don't go big too fast! Instead, start small taking into consideration smaller areas of your landscape at a time. This way you will be able to design each area as per your needs. Moreover, you won't waste too much time adjusting different elements.
When designing your landscape, don't forget to choose a focal point. The focal point is crucial to set other elements of the landscape uniformly. The focal point of your landscape can be a fountain, a sculpture, a series of shrubs, or trees.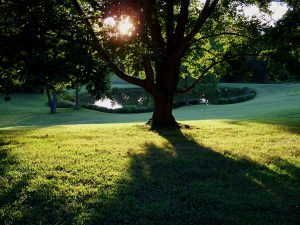 The focal point will help you draw the attention of the viewer perfectly.
These five tips will help you to design your landscape as a beginner. However, we know that this can seem like too much work at once. Hence, you can get in touch with us at Hard Rock Landscaping right away.
We have been providing ideal landscape services Barrie for more than 20 years. Using computer-aided technology, our professional team will design your landscape as per your needs. We will also construct your landscape using high-quality materials. Contact us now to know more!