Garden Design Barrie – 3 Excellent Tips
If your home has a huge garden property, you will agree that you must maintain it in top condition so that you can impress your guests right from the start! Now, just look at your garden and determine whether you have a good garden design Barrie? If yes, no worries, you can keep upgrading. But if you think that you have a shabby garden, you must look for tips and tricks for excellent garden designing.
At Hard Rock Landscaping, we always bring our creative ideas to the table to give you the best garden design Barrie and help you create a fantastic garden enhancing the appearance of your home. One of the most important things that we ask our customers is to look at their plant arrangement. Usually, if you adjust the plant arrangement, you can create an attractive garden design.
But before you call us for our services, here are three tips you can follow to build the finest garden design Barrie at your property.
Arrange your plants with a focal point. All you need to do is choose a plant that you want to make the star of your garden. This plant will be the focal point of your garden. You can also place a sculpture or fountain with your star plant. Now, you can arrange the smaller plants around the focal point in drifts of three or five or seven.
Another way you can build the finest garden is by planting the small plants in groups. This is also called planting in drifts. You can group your plants in sets of 3, 5, and 7. Planting your drifts gives your landscape an exceptional garden design Barrie.
The last thing you can do to create an excellent garden design is by arranging plants in rows. You can take the taller plants and arrange them in the back while putting smaller plants in the front as drifts. This will give you a chance to build a foreground, background, and middle ground in your garden. When you desire depth in your garden, you should put your plants in a straight line.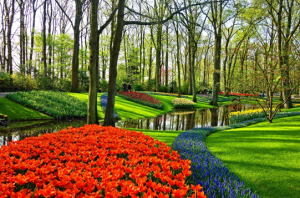 These three tips will ensure that you can begin rearranging your garden to create an attractive and wonderful appearance making your home look more appealing. And you can certainly get in touch with us at Hard Rock Landscaping. We are based in Simcoe County since 2001 and have been providing garden design Barrie, landscaping services, and more.
We use computer-aided technology for creating the finest landscaping and garden design. So, contact us now to know more.