Landscape Barrie Ontario – Services on a Budget
Getting landscape Barrie Ontario services, in your backyard, front yard, patio or both is a decision all of us wish to make someday. But the costs associated with the landscaping projects are a major deterrent.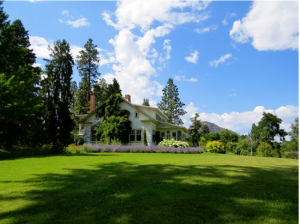 If the amount of money that you might have to spend, or the dicey subject of dishing out multiple dollars is scaring you, we have got great news for you. You can now get your landscape Barrie Ontario designed and implemented at an affordable cost. And if you don't want to set a cap, we can also help you splurge in the right places, so that you get maximum form and functionality with your design for your landscape Barrie Ontario.
At Hard Rock Landscaping, we offer you the best possible services at the lowest possible rates. Here is how you can get your landscaping design services under a budget, and make the most of it with Hard Rock Landscaping-
Landscape Barrie Ontario – On a budget:
Landscaping in Stages
The best way to not spend more in one go is to do it in stages. You can decide what your priorities are and let us know. We'll do that first. As for the rest, you can give us a call as and when you need it, and we'd be happy to help you add more elements later.
Focus on Functionality over Form
We know you like fancy stuff. Well, who doesn't! But, if you are operating on a budget, it is best that you give functionality an edge over form. No, we don't mean that you should just go with whatever works. What we mean is that you can add the core functional elements now, and enhance the form of your landscape Barrie Ontario in the future. We are always available to help you with design upgrades.
Don't compromise on quality
It is obvious to think that you can ignore quality when you are looking for landscaping. But, that isn't a wise way to go. At Hard Rock Landscaping, we make sure that we use quality products to create your landscape Barrie Ontario. And also make sure it fits your budget. That's why we are able to offer a 3-year warranty for the work that we do.
You just need to set a budget, schedule a design planning session with us, and we'll take care of the rest. Don't let anything stop you from getting the landscape Barrie Ontario that you always wanted.
Contact us now!