Outdoor Lighting Barrie Ontario – 4 Benefits You Must Know
Have you decided to renovate your landscape and create a cozy outdoor space for your home? If so, apart from the design of the outdoor space, you must also invest in the right kind of outdoor lighting Barrie Ontario. Nowadays, the outdoor space is just an extension of your interior living space. And having the right lighting is of the utmost importance.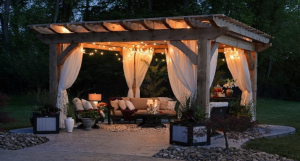 At Hard Rock Landscaping, we find several customers who ignore the benefits of installing outdoor lighting Barrie Ontario. Don't be that customer! Here are a few ways how outdoor lighting can benefit you and your space. 
Enhance Safety and Security
With the right outdoor lighting, you can enhance the overall safety and security of your house. The outdoor lighting makes it safe for people to walk around the house. And it prevents intruders from entering the property. So, outdoor lighting Barrie Ontario will protect your house and the residents. 
As said above, outdoor spaces have become an extension of the interior space. Thus, they must also look fabulous and complement the overall look of the house. The right outdoor lighting will help you highlight the beautiful and charming spots of the outdoor space. Maybe you have a beautiful plant in the space or a peculiar architectural design. Anything that deserves the attention, outdoor lighting Barrie Ontario can fulfill that. 
Now, you have already increased your home value by building a fantastic landscape and a magnificent outdoor space. With the right outdoor lighting, you can increase the home value even more. When a potential buyer looks at your house that has the right outdoor lighting highlighting the gorgeous spots in your house, it will create a great impression. They will also observe the security provided by the outdoor lighting. All of these factors will contribute to increasing the overall value of your house. 
Create Extraordinary Experiences
Apart from these benefits, a well-lit outdoor space is a great location to create extraordinary experiences. Whether you want to have a romantic meal with your partner, gather your family and friends for a meal or just spend some alone time under the stars, a well-lit outdoors is the perfect spot.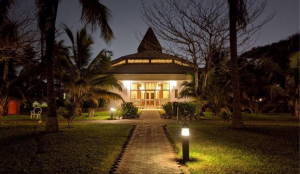 And at Hard Rock Landscaping, we also believe in creating the finest landscaping and outdoor lighting Barrie Ontario experiences. With our exceptional services, we will deliver a gorgeous landscape and outdoor space to your house. For more than 20 years, we have served several residential and commercial properties in creating wonderful landscape and outdoor spaces in their homes. Contact us now to know more.