Landscaping Barrie Ontario – 3 Grass Alternatives
Grass has always been the most important part of any landscaping Barrie Ontario project. Popularized by the European aristocrats, grass brings a fresh new look and enhances the overall aesthetics. But grass brings with it a lot of maintenance hassle. You need to mow the grass, water, and maintain in top shape for your landscape to look its best. At Hard Rock Landscaping, we have received so many clients who look for a grass alternative for their landscaping Barrie Ontario project.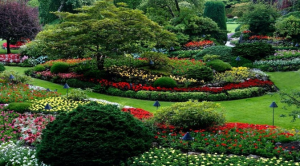 Here are a few grass alternatives that will reduce your lawn maintenance tasks and still give you a luscious, green garden. 
Ground covers are all those plants that don't grow too tall ever thus reducing the need to mow. These plants are at a perfect height and will always give your landscape a bright and attractive look. Depending on what climate you live in, you can choose the type of ground covers. For example, in a bright, sunny, and hot climate you can choose Asian star jasmine, Japanese sweet flag, Creeping Jenny, and more. If you live in a hot, dry climate, you can choose from stonecrop succulents and lantana. And if you have more shady areas in your landscaping Barrie Ontario project, you can go for woodruff and lily of the valley. 
Do you have a lot of foot traffic in your landscaping area? If so, you can choose creeping thyme as a grass alternative. Creeping thyme is a great herb that is not so picky about its growing conditions. You don't need to mow the lawn and it can take a bit of neglect. Whether your landscaping Barrie Ontario has bright sunlight, a dry climate or a shade, creeping thyme will grow anywhere without much hassle.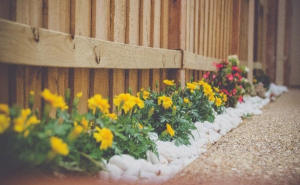 Yes, we know that mint can spread all over the landscape in a short time. But give some credit to Corsica mint as it will not take over the landscape overnight. This fragrant herb has slow and steady growth. This is an excellent grass alternative as it has round green leaves along with purple flowers. Just imagine how amazing it will look on your lawn! Corsica mint is a great grass alternative for those areas that have light foot traffic. And it can grow anywhere, in bright sunlight or shade. 
These are just a few grass alternatives that we at Hard Rock Landscaping suggest to our clients. If you want to talk more about grass alternatives for your landscaping Barrie Ontario project, get in touch with us right away. Our professional team will create a fantastic landscape design plan and execute it perfectly to give outstanding landscape aesthetics. Call us now to know more.